Whether you know how everything is valid it is arranged in the world of Internet models? How many girls earn with whom they should communicate and what they need to do in front of webcam? Around this work there are a lot of myths. Like, in front of the webcam it is necessary to do IT what and it is a shame to tell then about. The former resident of Czech Republic Evgenia who lives in Bulgaria now, told all truth about this work. The girl works in this live sex industry several years and itself contacted us: told that cannot be silent and hear more how webcam girls equal with porn actresses. The conversation turned out very frank and extremely curious.
At first, I never knew that there was such thing as webcam sex. A few years ago, went to Bulgaria to live, develop, to study. In my head there were plans, as at all 18-year-old, leaving the hometown. In Bulgaria I worked as the strip dancer. With this profession it did not develop. After all there is a difference between the clubs. Once one of guests of club told that it has the studio where it is possible to earn money quickly. He explained at once that it not a porn. Well, and I agreed to try in this case.
I was brought into some cellar. I was already the head to say goodbye to life. But nothing occurred nothing terrible. Allocated me the room, explained what needs to be done. I sat and smiled. And received $1000 for the first few weeks. This caught me and dragged in to this business and I understood that I do not want to leave it.
Many characterize Internet models with pornstars. It's so misleading! And the more so illegal, we do not do anything bad.
Some time ago we opened a studio. Now I am engaged in selection of girls. I train them, I tell what to do as it is correct to communicate how to use the websites. We work with the websites allowing adult content 18+
Girls work for us different: students, with children and without, having the main work. There are girls with the higher education. For example, at us the woman with two children earns additionally. She is stylist-hairdresser. Receives more, than at the main work. By the way, also girls from small towns work for us.
Everything occurs confidentially. We are closed for the websites of Russia, Ukraine and Bulgaria and we communicate only with foreigners. We in the answer for the girls and boys. Yes, young people work for us too.
Many girls come to us clamped. But literally in a month feel desired, sure. Many improve the appearance: increase lips, do various procedures. Little girls change, get prettier.
Work is rather interesting. We not only undress in front of webcams. We communicate, we talk on psychological subjects. For me this work is precisely equated more to a striptease, than to a porn. Agree, it is much worse to work in an escort services.
In this business it is important to know English. I want to tell that, having begun to work in this industry, I strongly tightened quality of the English. Any American will not guess from where I'm from.
This business for clever girls and young people. It is necessary to be able to entice the interlocutor. And it is not always necessary to dance a striptease. Sometimes people just want to talk, listen to council.
I struck up many acquaintances worldwide. Recently in bar in Helsinki I saw a member (so we call the clients), with whom communicated not so long ago. He recognized me and told: "Wow, hi!". Was very abruptly.
Often members fall in love, give gifts. For example, sent me expensive dress from Arab Emirates. If I am asked what to present, I ask money. Girls are often given iPhones, cameras. But it is necessary to understand, the real meeting all the same will never take place. You do not know what person can appear in reality. There is a lot of psychopaths.
Before I began to work in this industry, I had a certain opinion on America, Europe. Now I would not marry for anything the European or the American. They always maintain reputation, pretend to be successful, brag of the progress. And as a result come home, include the websites and ask to make such strange things. For example, once I communicated with the boy, the son of rich people from California. He in turn thrust to itself(himself) into back pass different vegetables and asked that I looked. These private shows lasted 40-50 minutes. This young man has a wife, children. At once you understand that the person has something with the head.
Most of members of any live cam site are from Europe, Arab Emirates and America. The most adequate – from the Emirates. Their culture, education and their generosity is felt. They catch everything: as the girl looks why she has sad eyes. And Americans – it you rub. There are, of course, different people, but mostly from America perverts and psychopaths call.
We keep paying member around. We correspond with them by e-mail, we communicate. We try to keep in contact always.
In this business there are no restrictions in appearance of girls: fat, thin, tattooed – all the same. Everyone can work.
We are actors who play the role. We give what the person wants to receive. Most often we are asked to undress and dance a striptease. There are amusing requests: to tickle itself, to show muscles, to eat chips on the camera. Some just ask to laugh at them. There are fetishists who need to be humiliated. More often it is rich people, businessmen who have everything, and they need this humiliation. Here we also give it. Several categories of girls and young people work for us: hot flirt, girl, adult woman, fetish, boy and very rare transsexual models.
Work of models is paid on minutes. The girl who does everything including masturbates receives 2 dollars a minute. Girls who just communicate receive 99 cents a minute.
Looks are important. The girl should not be sleepy, tired. Never I will forget how got acquainted with the man from Canada. It one of very famous people, composer. He played to me the guitar, asked me as its music sounds. Privat lasted an hour and a half. And another time I communicated with madly dear grandfather. He was changed clothes for Santa's suit, congratulated me merry Christmas, sang songs and played the piano.
The girl does not do what does not want. It at any time can interrupt a call. Nobody will abuse it for it. Everyone can choose the role. Girls who work for us reveal, even grant the secret desires.
Girls work in 4 changes. Everyone lasts for 5 hours. The most profitable – morning, evening and night.
Governed in our work much. 18 years have to be obligatory for model. We sign the contract with them. We are responsible for confidentiality. Why do we need problems? I know girls who worked at studios, and then found video with themselves in the Internet. It is a disgusting situation. Some studios really write down all calls and own the right to each video. We are not engaged in it.
Each model has the room. Inside sofa, studio lighting and computer. And nobody is any more, except it, into this room comes. The girl remains alone with the camera and does everything that wants.
If it is not hard to work, then it is possible to earn from 40 thousand rubles. Of course, if the model comes for changes every day, then salary will be much higher. The schedule of the girl is chosen.
Most people do not understand this business. All consider that this porn or prostitution. But we do nothing bad. Girls are engaged in the same, then and at home, just for a fee and in front of cameras.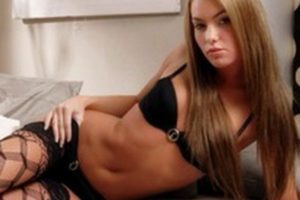 Many husbands and young people of models do not know, then their halves are engaged. And it is also not necessary for them. But I do not hesitate of it. However, when told about the work to the guy, we left. The only thing, I would not want that my parents knew about my work. It seems to me what modern they would not be, and all the same it will not be understood. Therefore, personally I consider, let this kind of activity remain secret for them. I think very few people from children tell all the secrets. Too big-time difference, culture and education.
Now we faced a problem that girls do not want to go to work to us. They are afraid. They do not understand that here everything is lawful, do anything without any force,  also usually people are friendly and just want ordinary things, nothing extreme.
I consider that each person has an option. And, as spoke, in this sphere I do not see anything bad. But I will make everything that my child did not work here. Everything that it had no thought I will allow it to go to work in this industry. Let he will study. I soberly assess a situation and I see reaction of people. It seems to me that little will change even in about ten years.